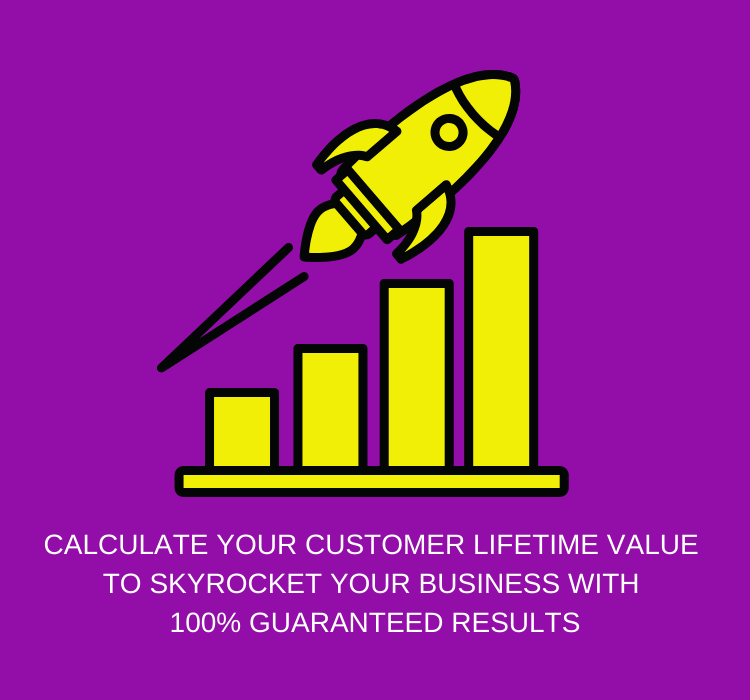 Knowing your CLV is critical to knowing how much you can spend to acquire each customer to create a profitable relationship.
The Customer Lifetime Value (CLV) represents the total amount of money a customer is expected to spend with your business during their lifetime.
Here's how to calculate your customer lifetime value
CLV = average value of a purchase x number of times the customer will buy each year x average length of the customer relationship in years.
For example, your customer average spend is £100.00 x 6 times per year x 5 years which gives you a CLV of £3000.00.
You have 2 options to get our GUARANTEED RESULTS Social Media Strategy:
FREE SOLUTION

CLICK HERE

PAID SOLUTION

CLICK HERE
Based on your CLV it's a no brainer and either way you have the chance to SKYROCKET your business!